Can you imagine? According to Forrester, about 1 in 8 companies spend over 50% of their software budgets on custom development. The fast-growing companies are creating more and more dedicated software each year, so a question arises for these: how to keep up with the growing demands of the market?
The best well-known and tried form is the in-house development. However, this is not the most preferable option at present. Nowadays, over 60% of European companies use the advantages of IT outsourcing instead of having an internal department.
Mobile apps development is a large and ever-changing part of the software market. Thus, dynamic of change often raises more questions than answers because we are dealing with finances, talents and general business strategy. Which is better, then? Outsourcing or in-house mobile app development? Let's find out by close comparison.
How to Deal with Numbers?
Round 1: Costs
The benefits of outsourcing costs are obvious, in fact, they are the main reason for its existence. Especially outsourcing overseas is much cheaper. A local developer can charge you over $150 per hour when you might have the same work done for a one third or a quarter of the price.
The developers' salaries, health insurance and other contributions can be expensive. Hiring a team of engaged developers can be a prohibitive cost for some projects.
When you outsource, you can take a huge advantage of savings. Want to build a more feature-rich application? Or you prefer to enlarge and upgrade your infrastructure? Once you have the funds set aside, you no longer have to worry about where you'll squeeze your money from.
Availability of cheaper labour might be a decisive advantage of outsourcing. Why overpay, if you don't affect the quality of production?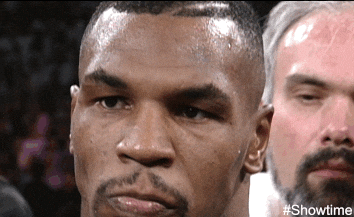 Round 2: Reaction Time
The outsourcing team is up and running quickly because they only work on what you are hiring them for. They are keen to carry out their tasks quickly.
The lack of long-term contracts with high-class specialists is a strong point of outsourcing. As a result, you may have someone with specific skillset now and someone with completely different knowledge and expertise tomorrow. No extra costs and no time-consuming searching for employees. IT competencies are changing fast and it's worth keeping up with them.

The outsourcing companies, which are specialized in their field (e.g. mobile apps), have large technical expertise and exact tools they need. Thanks to that, they complete the assigned tasks way much faster and with better quality output than in-house.

But it's not always as beautiful as we want it to be. If you outsource overseas you must take into account different working hours and time zones. This often affects communication, and may, but doesn't have to, delay the work on the tasks.

The other side of the coin is that your night might be their day. What means you start your new day with finished tasks from the day before. You are a day ahead!

In theory, an in-house team is supposed to respond swiftly. But in practice, long-term employment and distracting work environment in the office prolong the reaction time.
How To Deal with People?
Round 3: Roles
Usefulness of developers who are sitting next to you is an advantage of in-house development. Whenever you want to change directions, you can do it quite easily. It might be even by a casual conversation. Another key feature is the knowledge of the company's business in different areas, such as sales or marketing.

Yet, the diversity of teams and professionals, as well as workforce management, is a strong asset for outsourcing and after all, for the same roles, you can have exactly the same job done at a lower cost.
Round 4: Skills
In this case, it is simple: diversity versus experience.

Agency devs are familiar with handling multiple projects simultaneously. With their flexibility, adaptability, and more importantly, resource-efficient management they are capable of carrying out specific projects to the end.

Assume that you're creating a mobile app. Your project is moving from development stage to maintenance, which will require far fewer developers than before. For outsourcing company, it is not a problem, and there is no unused asset.

On the other hand, if you have an in-house team, part of it still needs to stay in the job, but their usefulness is much lower, and you have to keep the team as well.

However, the in-house development also has its pluses. Developers who have been working for a long time for the same company have the experience you know about. This added value can be used in many unusual situations.
Round 5: Demands
Let's start this round with demands toward development team. Bluntly speaking, you are more demanding from the outsourcing team than in-house. Why? The reason is simple: it is countable. It's also easier to track what's done, when, how much time did it take, and even more – most of the time you don't need to do that by yourself.

Another kettle of fish is the demand of the market. It is difficult to find a good outsourcing company for sure, but it is even more difficult to find individual specialists in the market that is already suffering from a shortage.

The technology companies' specifics are based on the fight against time. Everyone cares about being the first or the best. So, IT companies compete in search of the best specialists available on the labour market.

However, this process requires HR experts who, on the one hand, are familiar with programming and, on the other hand, know how and where to look for those. how to verify candidates. This is a time-consuming process which also generates extra costs.
In-house and Outsourcing: Understanding the Differences
Round 6: Project Methodology
Outsourcing may give you better project methodology and knowledge. Why? Outsource software house has sector expertise which in-house department lacks. The external agency has to compete with other companies. That's why they invest in skills of their workers and try to keep the speed up with the market.

Also, an outsourcing team already has well-developed processes to ensure a smooth workflow, at first place.

Nowadays, businesses are always under great pressure to compete with each other. This applies in particular to the mobile app market. The agencies must have a large-scale knowledge base to stay afloat. When outsourcing software development, it gives you professionals with a wide range of tech experience and skills. Is there anything better than the best professionals working especially for you?
Round 7: Ongoing Support
Outsourcing a process gives you continuous support and maintenance facilities. Most of the time an in-house approach can't provide that.

Especially, offshore outsourcing to a country which is in a different time zone may give you the benefit of making full use of 24 hour day. When your night is their day, your partner can take over and proceed work even after your employees are not in the office anymore.

More to say, outsourcing team can close critical tasks, and send them back for you to review the next day. It increases your productivity, and in some cases, you can have almost a 24/7 customer support.

The best solution is to choose a partner from a country with a similar cultural background and work ethics. Choosing one from a different but overlapping time zone is a smart move as well.
The Winner by Split Decision is…
Outsourcing or in-house development? The changing world of mobile apps development makes it difficult to decide on a particular development method.
Many companies try a variety of approaches. Some of them start with outsourcing and after bring their development back to where it belongs. Others, disappointed with increasing costs and difficulties in finding the right specialist on site, reach for outsourcing.
But, there is a reason why companies are increasingly outsourcing their mobile app development. According to the Forbes report, in the next couple of years, 75% of the top 1,000 companies in Europe will evaluate offshore outsourcing IT services.  This survey shows, however, that companies tend to overestimate the savings of outsourcing. 62% of these contracts cost more than businesses expected.

In response to the constant demand for new software, the winner of this match is… outsourcing!

Lets' summarize pros and cons of in-house and outsourcing mobile app development.
Scoring for In-House Corner:
In-house developers know what's going on in the company and can react to changing environment. They also aware of the challenges their company is meeting.

Full-time professionals understand your business idea and there is a chance that they will want to contribute to it.

The internal team can share its knowledge with others.

You have a chance to deal with some issues during informal conversations.
Scoring for Outsourcing Corner:
Costs, costs, and again costs… It's way more cost-effective. It is difficult to break through the work done for a third or a quarter of your local rate.

You can use the resources you have accumulated to grow or invest.

The less time-consuming process gives you a quick start without the necessity of searching for new specialists.

Quick respond rate because the agency is working only on the task you are hiring them for.

Outsourcing allows businesses to act and adapt to the marketplace and its rising and slowing demand.

You are more likely to top-class tech specialists because outsource software houses place a strong pressure on self-development.

It is easy to account for the time and number of performed tasks.

You can take advantage of the 24 hours working day.

Outsourcing gives you the ability to bring in short-term experts on a project without paying the associated costs.

Great expertise – outsource companies are specialized in their area.

The last point, but probably the most important one: you can concentrate on your core business. Outsourcing development gives you more time and energy to thrive within your core business process.



It's not a knockout for sure. But key factors, such as costs and project methodology, tip the balance of this duel.